The Society of Friends and Sponsors (hereafter Fördergesellschaft) supports RWI financially and enables activities that go beyond basic public funding. Among other things, it sponsors conferences with international participation and cooperation with other institutions. Every year, the Fördergesellschaft invites members to the "RWI Wirtschaftsgespräch" (RWI Economic Discussion), where they can discuss current topics with top experts as well as the RWI Executive Board. In this context, the Fördergesellschaft also awards prizes for outstanding scientific achievements. RWI's economic experts regularly present the "Joint Economic Forecast" of the leading German economic research institutes to members of the Fördergesellschaft in an exclusive setting.
The Fördergesellschaft pursues exclusively and directly charitable purposes. Contributions to the society are tax deductible. The Fördergesellschaft, which is recognized as a non-profit organization, was founded in 1948 by companies and individuals whose particular concern was to support the Institute in the fulfillment of its tasks and to raise the corresponding funds. 
Individuals, commercial enterprises of all kinds, trade associations and corporations under public law as well as social and other economic organizations can become members. The minimum annual membership fee is currently 50 euros for individuals and 250 euros for companies and institutions. 
The president of the Fördergesellschaft is Manfred Breuer, members of the board are Thomas Koch and Sönke Schnoor.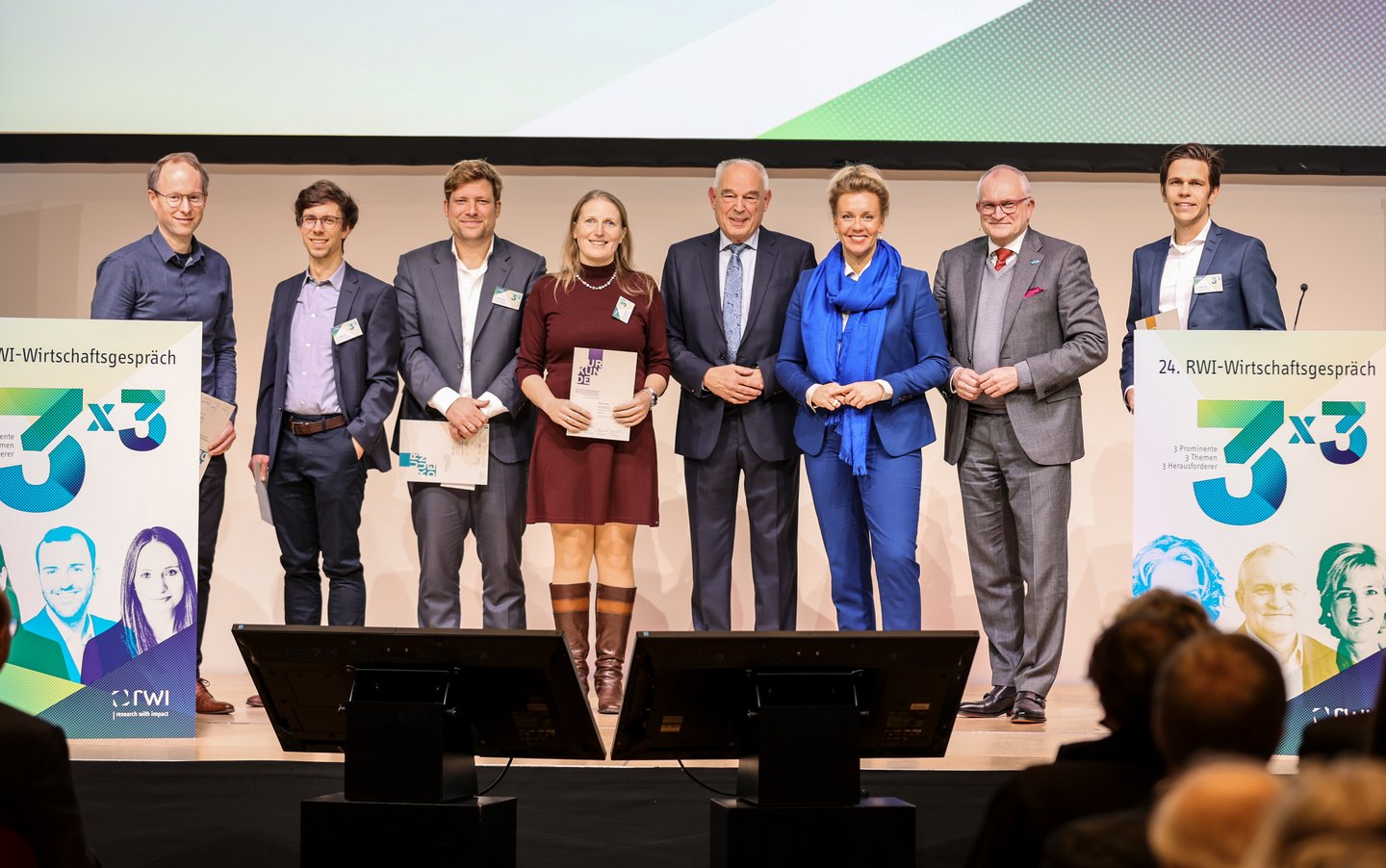 Prizes for outstanding scientific achievements at RWI
As part of the "RWI-Wirtschaftsgespräch" (RWI Economic Discussion), the Sponsoring Association annually awards prizes for outstanding scientific achievements at RWI. RWI scientists who have made a significant contribution in one of the three areas of research, promotion of young researchers, and economic policy consulting and science communication, and who have thus contributed to the reputation of the Institute, are honored.